URC Commitment to Anti-Racism, Equity and Inclusion
The Undergraduate Research Center (URC) is committed to confronting racism and institutional oppression to create an equitable and inclusive community for students, staff, and faculty.  We honor and recognize that research, scholarship and creative activities are enhanced by contributions from individuals with various backgrounds, perspectives and experiences.
Read Full Statement
NEWS and EVENTS
Event: How to Handle Stress and Anxiety During a Pandemic 
Join us to hear Tracy Thomas, LMFT, share how to handle stress and anxiety during the challenging times of pandemic
Wednesday, January 13, 2021
7:10 - 8:00 p.m.
ZOOM:  Meeting ID 9180366301483, Passcode: Scholars
 
UC Davis Students Winners in the Fund it Forward Student Video Challenge:  
UC Davis undergraduate senior in Biological Sciences, Madeline Rose Frey, took second place in The Science Coalition's  Fund it Forward Student Video Challenge with their video, "Untangling the Hidden Diversity of Nemerteans".  Congratulations to Madeline Rose Frey and second and third place winners from UC Davis in the Graduate category: Julia Mouat and Eliza Oldach!   The videos can be viewed on The Science Coalition Student Video Challenge webpage.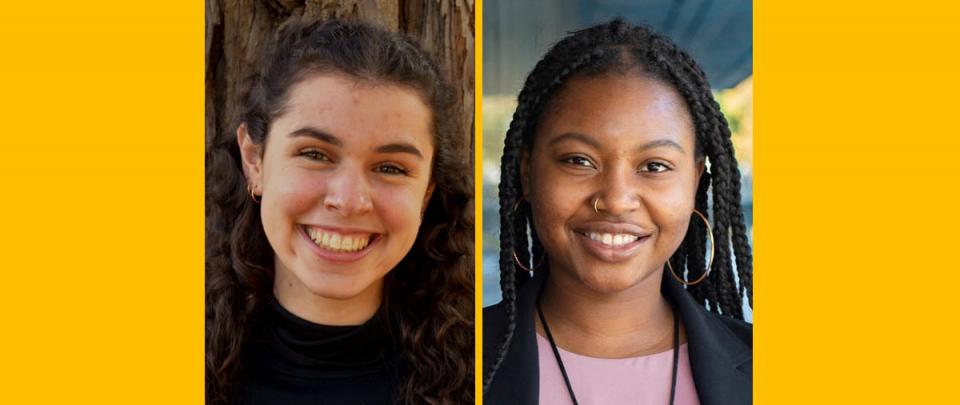 Congratulations to Naomi Murray '21 and Valencia Scott '20 who have been awarded prestigious Marshall Scholarships!
Britain established the  Marshall Scholarships Program as a gift to the U.S. after WWII and the program pays for American Students to pursue advanced degrees at British universities.  The program awarded 50 scholarships this year. Murray and Scott are the third and fourth UC Davis students to be so honored, after Lindsay Crawford in 2003 and Judith (Mansager) Richardson in 1966.  Find out more about the Program, Naomi Murray, Valencia Scott and their research.  
CONFERENCES: 
VIRTUAL TRAVEL AWARDS:  Attending or presenting at a Conference?  The URC is now accepting applications for the Virtual Travel Award on a rolling basis!  Virtual Travel Awards reimburse up to $250.00 for registration costs. 
NCRC:  Harvard College Undergraduate Research Assoc. extends an invitation for UC Davis undergraduates to attend NCRC,  a large-scale, multidisciplinary forum held annually at Harvard University, where the most accomplished undergraduate students from across the United States and internationally convene each year to share their research in the humanities, social sciences, and natural sciences on January 24-26, 2021, on a virtual platform.  Application deadline is Dec., 12, 2020 11:59 EST.  

https://www.hcura.org/about-ncrc

SRC: We are excited to announce that applications for Stanford Research Conference (SRC) 2021 are open HERE. SRC is Stanford Undergraduate Research Association's annual research conference that serves as a forum for undergraduates from all over the country to present their work, connect with other researchers, and hear from distinguished leaders in the research community. The eighth annual SRC will be held April 10 to 11, 2021 in a virtual conference format.  Applications for our conference are due January 31, 2021. You can find the application HERE.  Learn more about SURA and SRC at http://sura.stanford.edu and reach out to board.sura@gmail.com with any questions. We look forward to receiving your application!
CUR (Council for Undergraduate Research) is pleased to announce submissions are now open for Posters on the Hill (POH) 2021! Review the information needed to complete your submission. The deadline to submit is January 22, 2021. SUBMIT FOR POH 2021. Posters on the Hill | Events | Council on Undergraduate Research
 DID YOU KNOW...
The URC sends out a newsletter with news about awards, fellowships, conferences, research opportunities and events?  
Sign up for our listserv to receive the newsletter.