NEWS and EVENTS 
---
UNDERGRADUATE RESEARCH RESOURCE FAIR
Thursday, October 12
4:00 - 6:00 p.m.
Student Community Center, MPR
Save the date for this great opportunity to meet faculty and sponsored
research programs staff to learn about research opportunities!  

Program coming soon!
---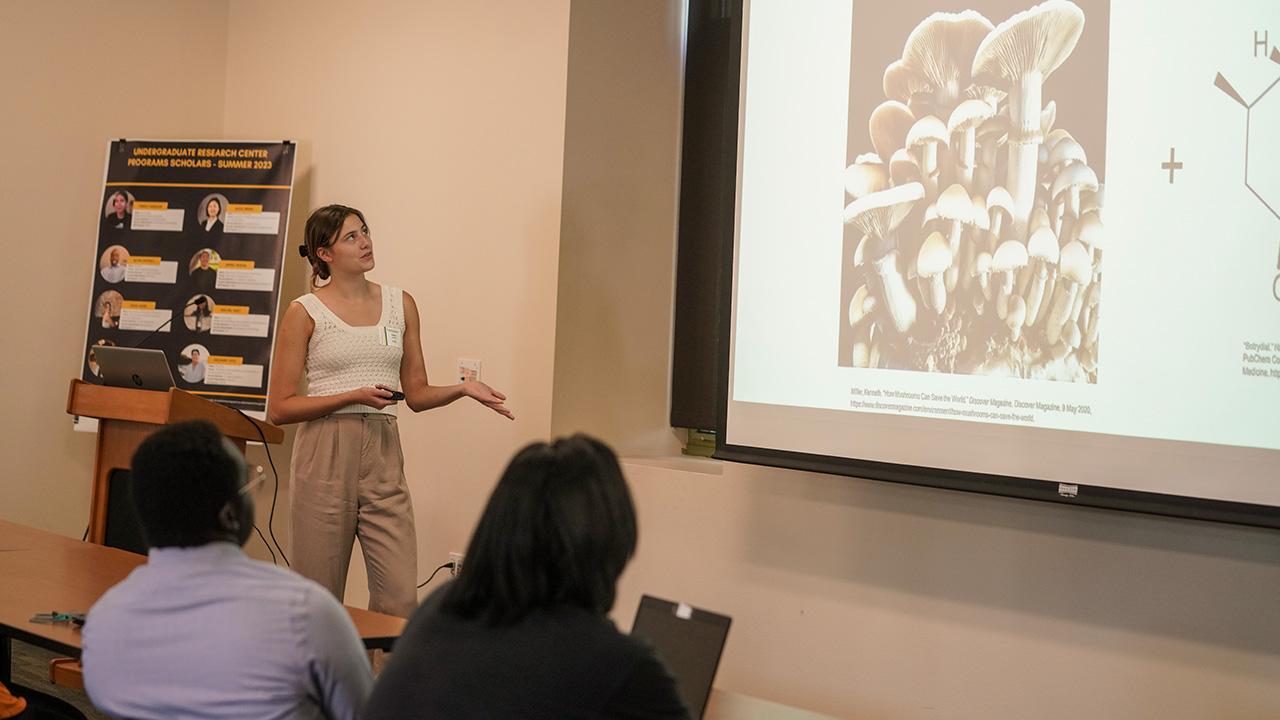 Julia Cook, a UC Davis Innovation Institute for Food and Health Fellow, presents her research at the 2023 Summer Undergraduate Research Program Aug. 25. ""I have learned so much from this program, about how to make plans after college, about entrepreneurship and about how to present my research in a more effective manner," said the Neurobiology, Physiology and Behavior major. (Karin Higgins/UC Davis)

Undergraduates complete intensive summer research scholars' programs
UC Davis Science, Technology, Engineering and Mathematics (STEM) undergraduate students capped the completion of a 10-week-long summer research scholars' program presenting their research findings at the 2023 Summer Undergraduate Research Symposium.
---
How to Get Involved in Research Workshops:  
Interested in getting involved in research and not sure where to start?  We'll provide information and advice on research at UC Davis and how to navigate towards a research experience.  Then we'll have a Q&A session so bring your questions!  FOR ALL MAJORS!  

RSVP here to attend the next available session below:  https://forms.gle/B1WrXMVWD7GoWnfo7  
Thursday 9/28 11:00 a.m. – 11:50 a.m. URC (Student Community Center, Room 2300)
---