Announcing the 2020 Virtual Conference "Travel" Award
Our Virtual Conference "Travel" Award will support registration costs (up to $250) for undergraduate students to attend virtual conferences, professional development events or workshops related to your research, scholarship and creative activities. 
Virtual event(s) must take place between March 30, 2020 - June 19, 2020.  

Available for currently enrolled UC Davis undergraduate students in good academic standing.

For students either presenting or attending an event; You are not required to be presenting to receive this award. 

A recommendation letter from a faculty sponsor is encouraged, but not required.  

The award funds (up to $250) will be transferred to the department of your faculty sponsor to handle registration or reimbursement costs for the virtual event.

Use this as a great opportunity to find a virtual conference or event that will help you grow as a researcher and scholar!
Priority Deadline: Tuesday, May 26, 2020 at 11:59 pm (applications will be considered on a rolling basis as they are received)
Final Deadline: Thursday, June 4, 2020 at 11:59 pm
APPLY HERE: Virtual Conference "Travel" Award
Have questions? Send us an email urc@ucdavis.edu and a URC team member will get back to you. We look forward to learning about the virtual conferences you are attending.
"attending the NCRC gave me the chance to present my research to interested students and professors, such as Dr. Vincenzo Bollettino, Director of the Resilient Communities Program at the Harvard Humanitarian Initiative. Third, attending the NCRC also provided the opportunity to learn more about career and graduate school options, as the NCRC organized workshops with academics and other professionals. Presenting at the NCRC was an incredibly valuable activity, and it wouldn't be possible without the support of the UC Davis Travel Award."  - Brian Lee, Economics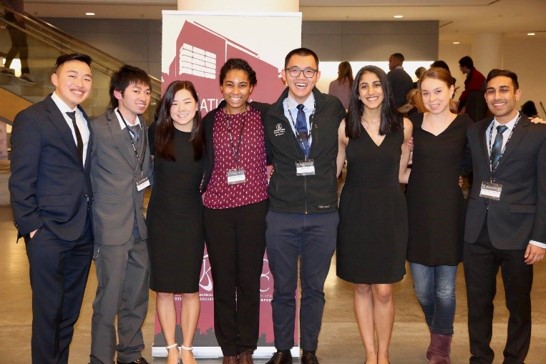 The Undergraduate Travel Award program is made possible through funding from the Office of Research and the Office of Undergraduate Education.