There are two pathways in which to take advantage of the LSAMP/CAMP program:
Pathway #1 - LSAMP/CAMP Scholars: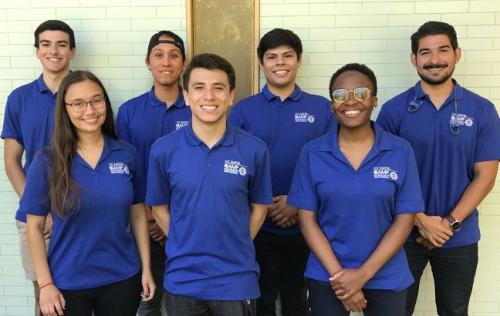 Outstanding students may be selected as LSAMP/CAMP Research Scholars and receive stipends to conduct research with a faculty mentor.  Stipend amounts range from $500 to $3,500 for the summer (TBD based on options for summer programming) and up to $1,000 per quarter during the Academic Year.  The research activities can take place during:
            a) summer only.  We are now accepting applications for summer.  See below for deadlines.
            b) academic year. Applications for the academic year are due in March and October.  
            c) both of the above.
 
CAMP Scholars meet regularly for advising appointments with the CAMP Program Manager.
Pathway #2 - LSAMP/CAMP Emerging Scholars:   
Students accepted as CAMP Emerging Scholars do not receive research stipends but may participate in any of the CAMP program activities such as tutoring, workshops, seminars, and field trips.  
Eligibility.  To apply to the CAMP program (both pathways) you must:
Be African American, Chicano, Latino, Native American, or Pacific Islander

Be a declared Science, Technology, Engineering or Mathematics (STEM) major

Be a full-time second-year, or rising third, fourth, or fifth year UC Davis student in good academic standing

(transfer students currently at UC Davis are encouraged to apply)

Have and maintain at least a 2.70 UC cumulative GPA

Be a US Citizen or Permanent Resident

Be interested in research (note: you do not have to have previous research experience to apply to this program)
Priority consideration is given to students who:
Are first-generation college students (neither parent nor legal guardian has a Bachelor's degree)

Intend to pursue a Masters or Ph.D. after graduation. 

This program is not open to students intending to pursue professional degrees such as medicine, dentistry, veterinary medicine, management, or law.
Students who have transferred from a community college are especially encouraged to apply.
Program Benefits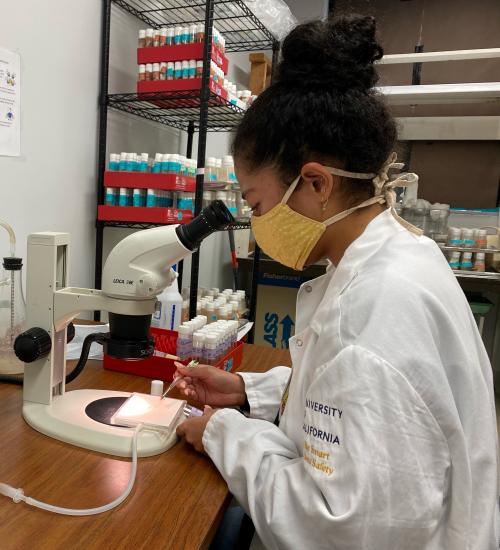 NSF LSAMP/CAMP offers the following benefits:
Faculty research mentors

 help students formulate their research interests and develop their research skills.  Faculty also write stellar letters of recommendation for students applying to graduate school.

Students gain extensive research experience

(year round)

, including help choosing a faculty research mentor

Academic and professional development workshops and seminars

 provide information on such topics as scientific communication, creating a scientific poster, strengthening academic and communication skills, and more

Individual academic and holistic advising/coaching

 is provided for each student several times throughout the quarter

Students gain leadership, communication, and presentation skills

Students

build

their

STEM research identity/profile

Educational, social and networking enrichment opportunities are provided to scholars

Community building experiences are offered

to

students (and faculty) with similar academic, personal, and professional interests

A summer research program

 provides students the opportunity to work closely with a faculty mentor during the summer

Scholars receive quarterly and summer research stipends (scholars only)
Scholars participate in a UC-Wide CAMP Symposium, the Undergraduate Research, Scholarship and Creative Activities Conference, and other conferences and symposia

Graduate school field trip

opportunities are available to participants

Participants are Bridge to the Doctorate eligible
Program Expectations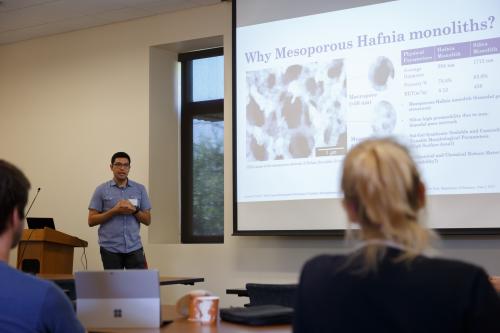 The NSF LSAMP/CAMP program has high expectations for our research scholars. We offer extensive academic and research support throughout the year so students can maximize their potential and successfully obtain their educational goals.
Scholars are expected to:
Actively participate in all workshops, seminars, and assignments, and utilize individual support services whenever appropriate, while maintaining at least a 2.7 UC cumulative GPA or better, and a full-time course load during the academic year.
 
Spend a minimum of 8-10 hours/week in research lab each quarter during the academic year and 30-35 hours/week during summer (if applicable).
 
Present at the

UC-Wide CAMP Symposium at UC Riverside

, the Undergraduate Research, Scholarship and Creative Activities Conference at UC Davis, and the

Research Scholars Symposium

(summer scholars)


 

At all times conduct themselves in a manner that fosters collegiality, honesty, safety, and respect for self and others in accordance with the University's Code of Academic Conduct, and aspire to the goals outlined in the Principles of Community.  Through active participation, students are expected to adhere to CAMP guidelines and to be models of excellence and personal integrity by their faculty and peers.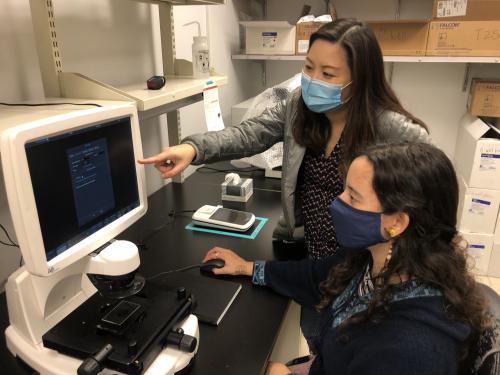 Application Information
Application materials generally include:
NSF LSAMP/CAMP online application

Personal statement

One letter of recommendation from faculty is required for Scholar positions. It is not required for Emerging Scholars (Signed letters from community college faculty are okay for transfer students)

College transcripts (Required for new transfer students only)
SPRING 2023
Deadline: Monday, October 16, 2023, 11:59p.m. 
Recommendation Letters Deadline: Wednesday, October 18, 2023 @11:59 pm
Summer scholars with an active research position are expected to conduct full-time research and attend weekly professional development workshops.
For more information about CAMP, contact Lolita Adkins at lrnelson@ucdavis.edu, or email urc@ucdavis.edu, or visit the Undergraduate Research Center, 2300 Student Community Center.