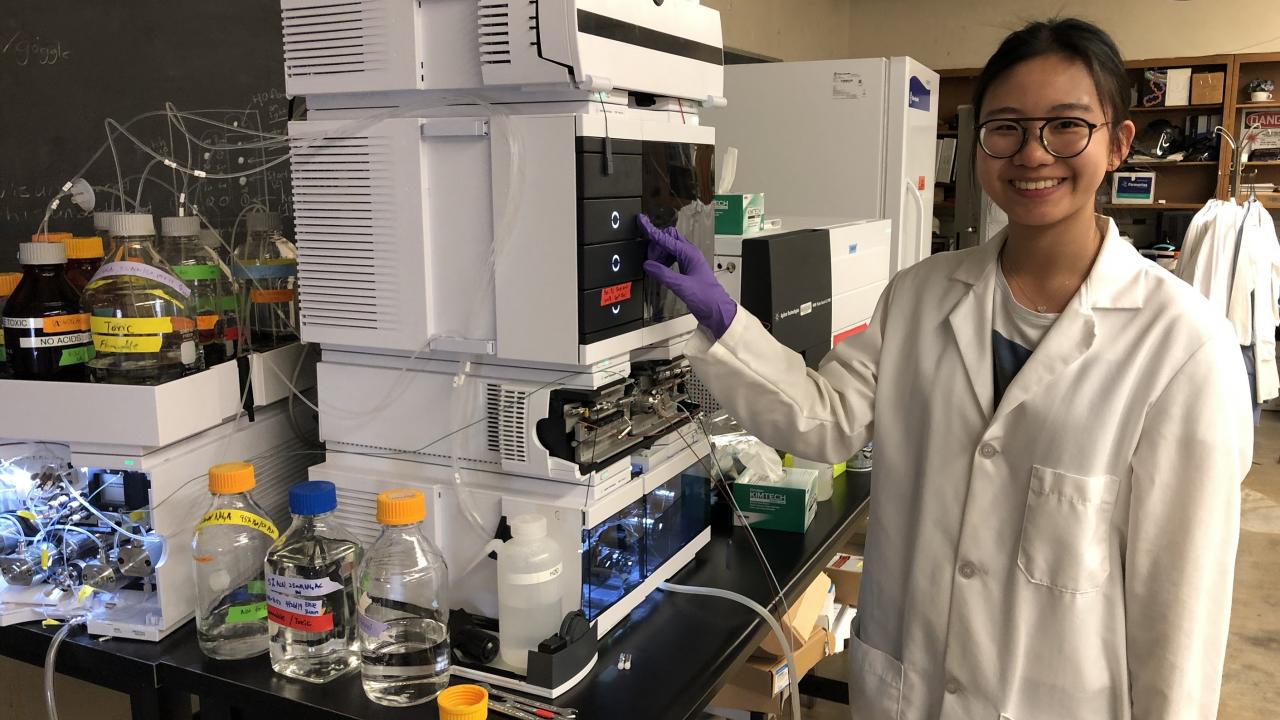 WINNIE CHEN

, Junior, Chemistry, 2019
Research Program: IIFH
Faculty Mentor: Dr. Carlito Lebrilla, Chemistry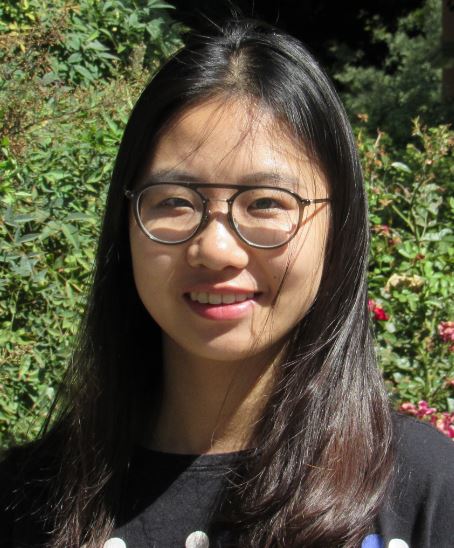 Research Title: Glycosidic Linkage Composition of Non-Edible Plants/Carbohydrate Characterization of Medicinal Herbs
Hometown: Guangzhou, China
Three words to describe me: passionate, curious, optimistic
What are your future plans and/or goals?
I would like to continue my research and expand the database.
In what ways has engaging in undergraduate research impacted your future goals and plans?
I think the undergraduate research could help me know my interest and give me more information about what graduate school is like by working with other graduate students.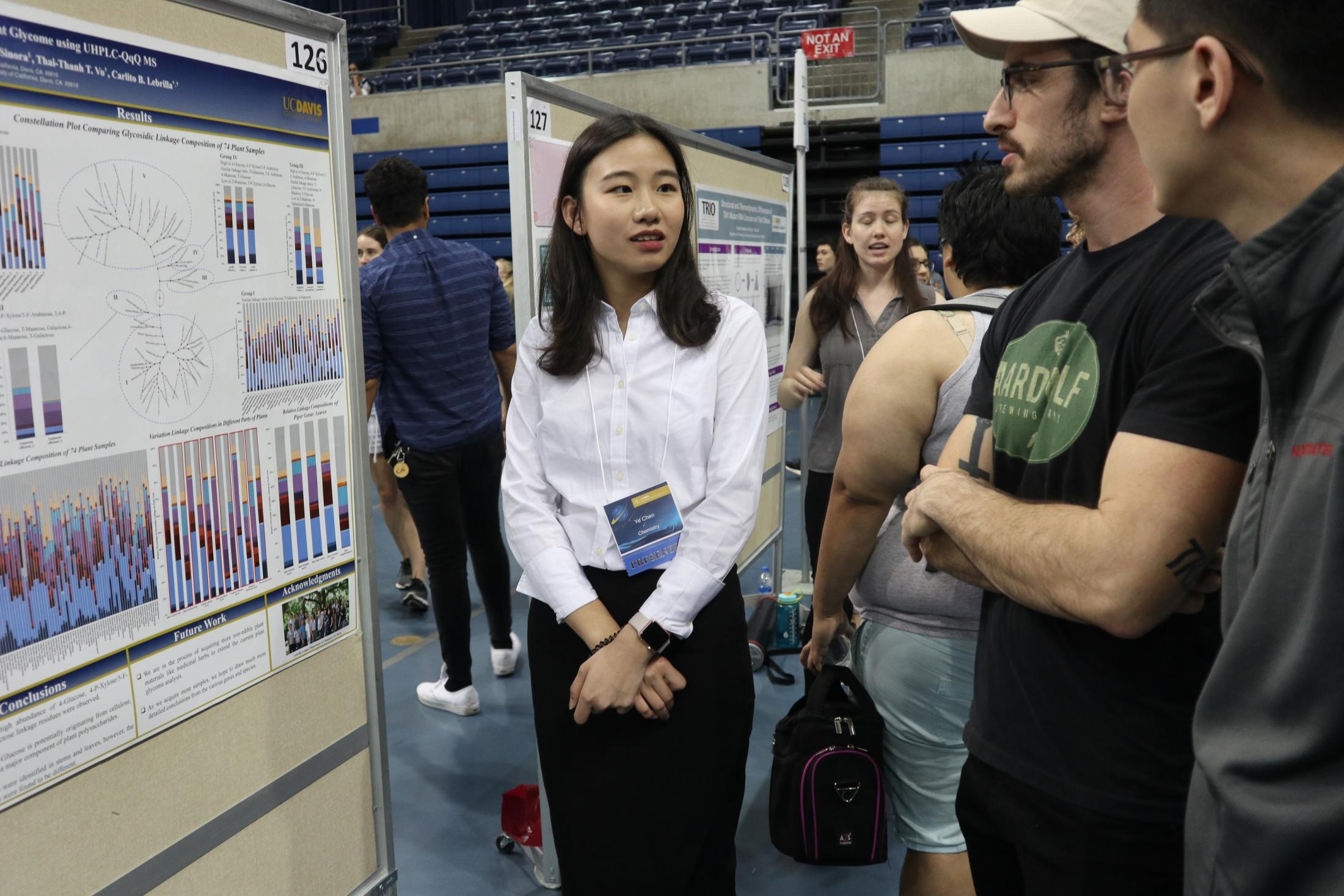 What contribution(s) will your research make to your field of study?
Since our lab has developed various method of characterizing the carbohydrate structure, we would like to apply to medicinal herbs which could help us understand structures of bioactive polysaccharide inside the herbs and study the bioactivity mechanisms.
What preparation and research experience did you have before applying to your research program?
I have been working in our lab for a year and a half before having this project. Before we finalized our project, we tried different samples for analysis and narrowed down our topic. The most important things I need to prepare for the project were to understand and work with my mentor side by side to gain more experience.
Personal achievements/accomplishments or other news and information: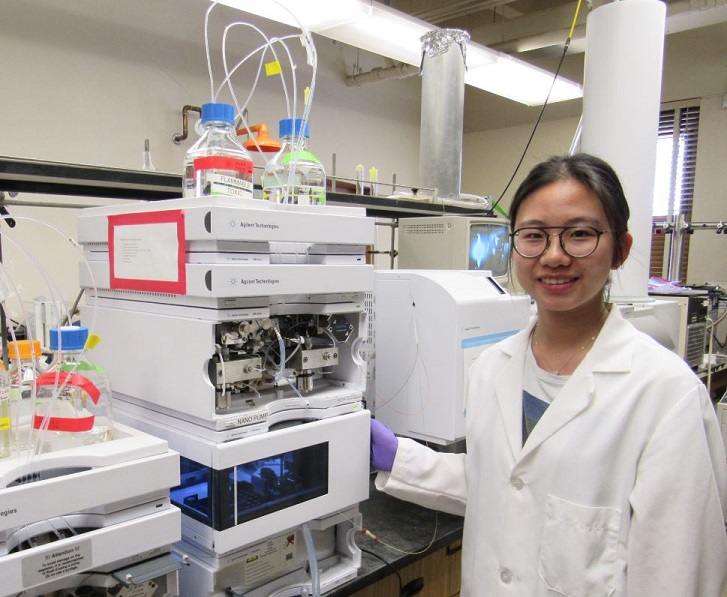 I have presented at the Undergraduate Research Conference 2019, and plan to do so again in 2020.
What advice do you have for other undergraduate students seeking research experiences?
Professors in our school are very nice, and do not be afraid. Just feel free to email them any questions if you are interested in their research.
Category
Tags