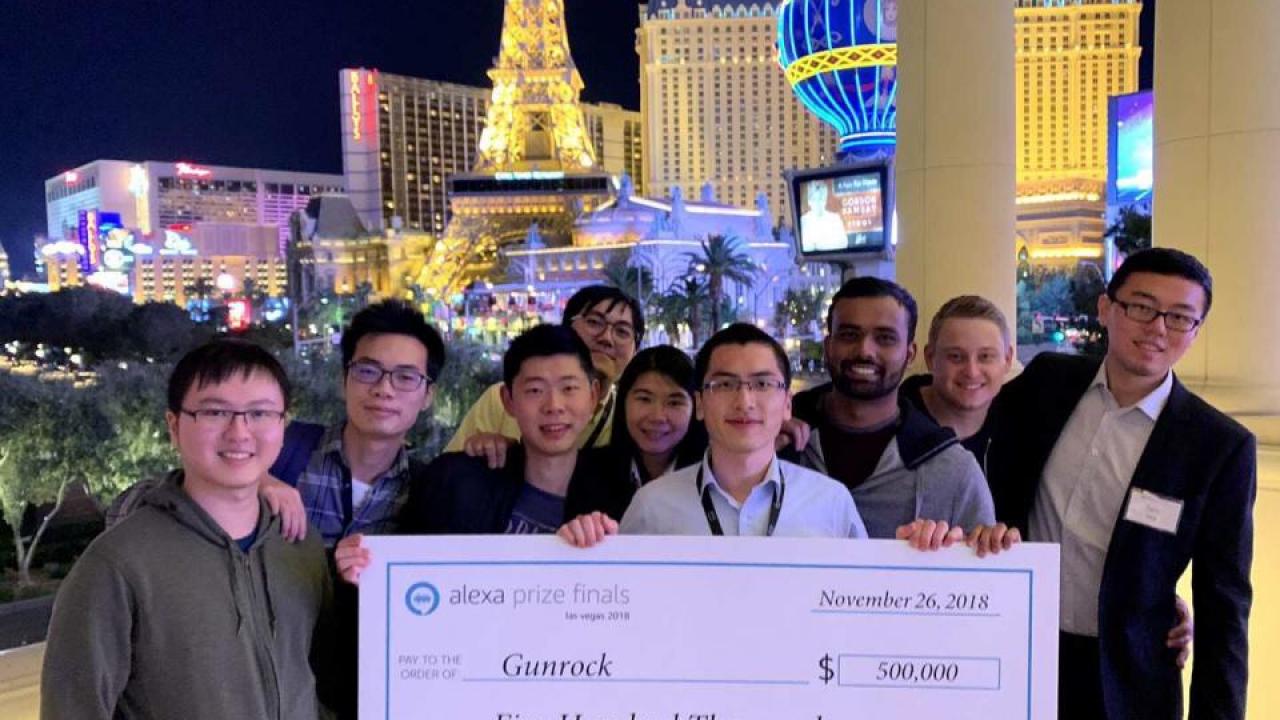 A computer science undergraduate was part of a team of researchers that just won the 2018 Amazon Alexa Prize for creating a chatbot named "Gunrock." that outscored its competitors at the annual Amazon Web Services re:Invent conference in Las Vegas.

Yi Mang Yang, a senior computer science major, was part of the team led by assistant professor of computer science Zhou Yu. Yu's team used a natural language understanding model to build their bot, and harnessed knowledge databases like Google Knowledge. The result was a chatbot, affectionately named "Gunrock," that can hold a conversation for about 10 minutes, answer questions, and even imitate human language patterns like "hm" and "ah."
Yu's team had never entered the competition before, although many of their competitors were regular entrants. But Gunrock was able to handle a wide variety of user speech patterns, allowing Yu's team to win the $500,000 prize.
Congratulations to Professor Yu, Yi Mang, and the rest of the Gunrock team!
Read more about the Alexa Prize here and the UC Davis team here.
Category
Tags