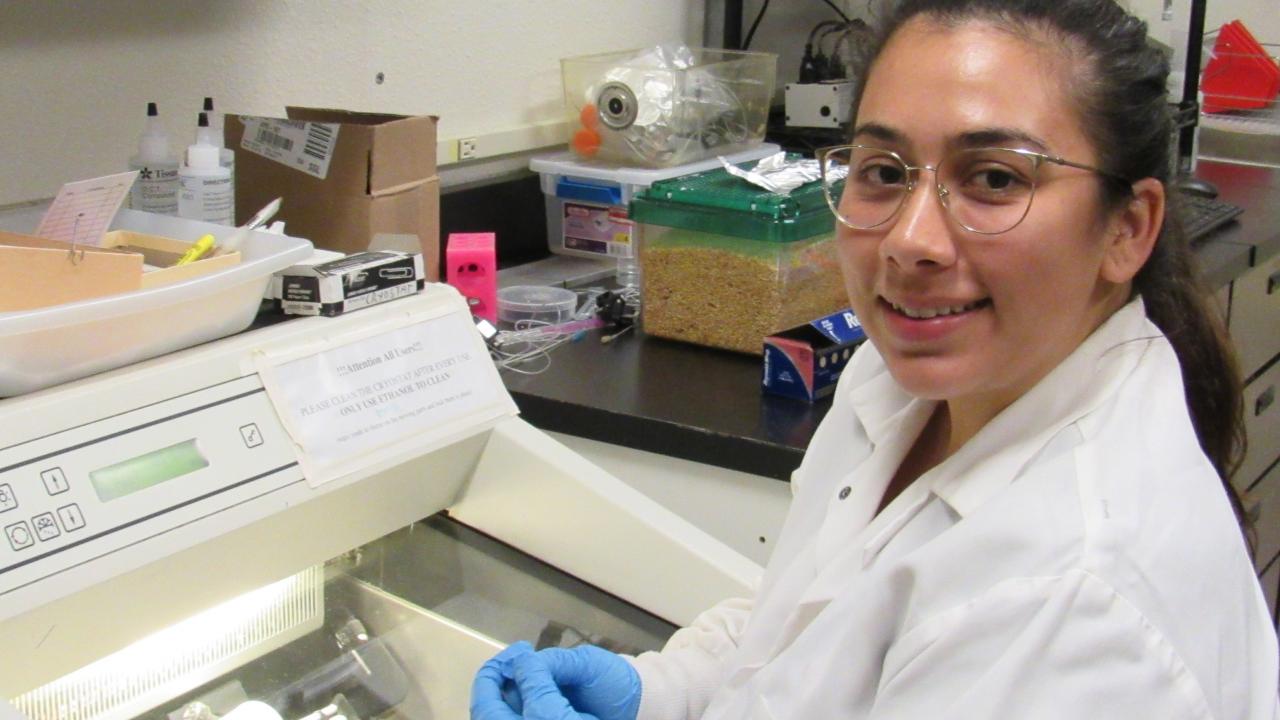 ARIANA CAMPOS

, Senior, Pharmaceutical Chemistry, 2019
Research Program: MURPPS
Faculty Mentor: Dr. Jennifer Whistler, Med: Physiology & Membrane Biology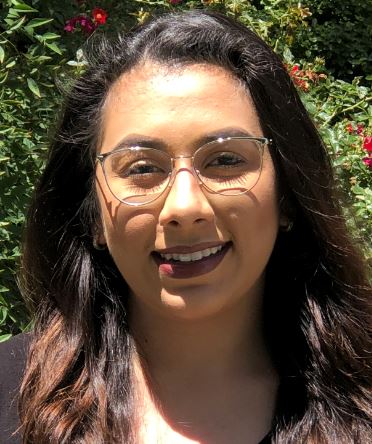 Post Doc Mentor:  Dr. Terry Kremin
Research Title: Mu Opioid and Dopamine Receptor Distribution in the Hippocampus
Hometown: Artesia, CA
Three words to describe me: funny, dependable, realistic
What are your future plans and/or goals?
I plan to continue to my research project. The next step of my project is to optimize my immunohistochemistry technique through the utilization of HEK cells. From there I will be able to apply those optimizations to the brain tissue of wild type mice and transgenic tdTomato mice to assess colocalization of the mu opioid and dopamine receptors. I would also like to learn slice electrophysiology to look at field potentials to assess whether drugs of abuse are altering information processing in the hippocampus.
In what ways has engaging in undergraduate research impacted your future goals and plans?
It has strengthened the passion I already have for research.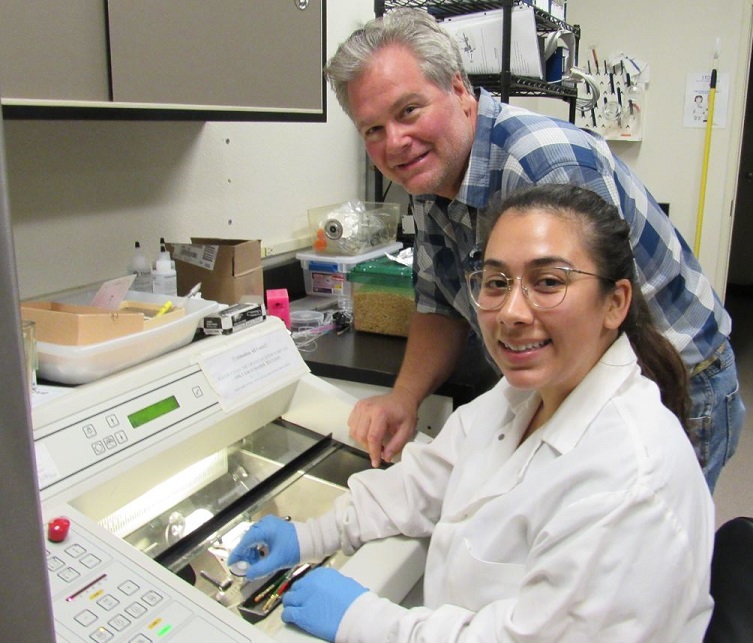 What contribution(s) will your research make to your field of study?
My research will lead to a better understanding of whether the hippocampus has any significance in addiction.
What preparation and research experience did you have before applying to your research program?
I have participated in 2 summer programs, at the University of Glasgow, Scotland and the University of North Carolina, Chapel Hill, and 1 fall semester program at Michigan State University. At the University of Glasgow I worked with C. elegans and determined there usefulness as a model organism for human diseases. At the University of North Carolina, Chapel Hill I studied cocaine addiction using a rat model. Lastly, at Michigan State University I studied the effects of acute and delayed exposure of methyl mercury on PC12 cells. All these experiences have prepared me very well to work in the lab I am in now. I am able to combine my previous knowledge of cell culture and of using an animal model to do the work I am doing now for my project.
Personal achievements/accomplishments or other news and information:
I have presented my research at the Society for Neuroscience Annual Meeting 2016.  I will have a publication before I graduate.
What advice do you have for other undergraduate students seeking research experiences?
 Be persistent!! Don't give up on working in a lab that you have your eye on just because you aren't getting a response from the PI. Be open to learning about things you aren't majoring in/studying and know that you will mess up and make mistakes but it is okay!! Experiments won't always work.  It is a process and patience is key to getting publishable results.
What else would you like us to know about you?
I am a cat lover, I have a cat-son named Nibbler, but I also love animals in general (dogs are my second favorite). Music is super important for me to get through life, it would be so much more miserable without it. I love, love, love food and trying new spots for food. I am a homebody but I also love to be outdoors and enjoy nature. It's all about self-care!!
Category
Tags