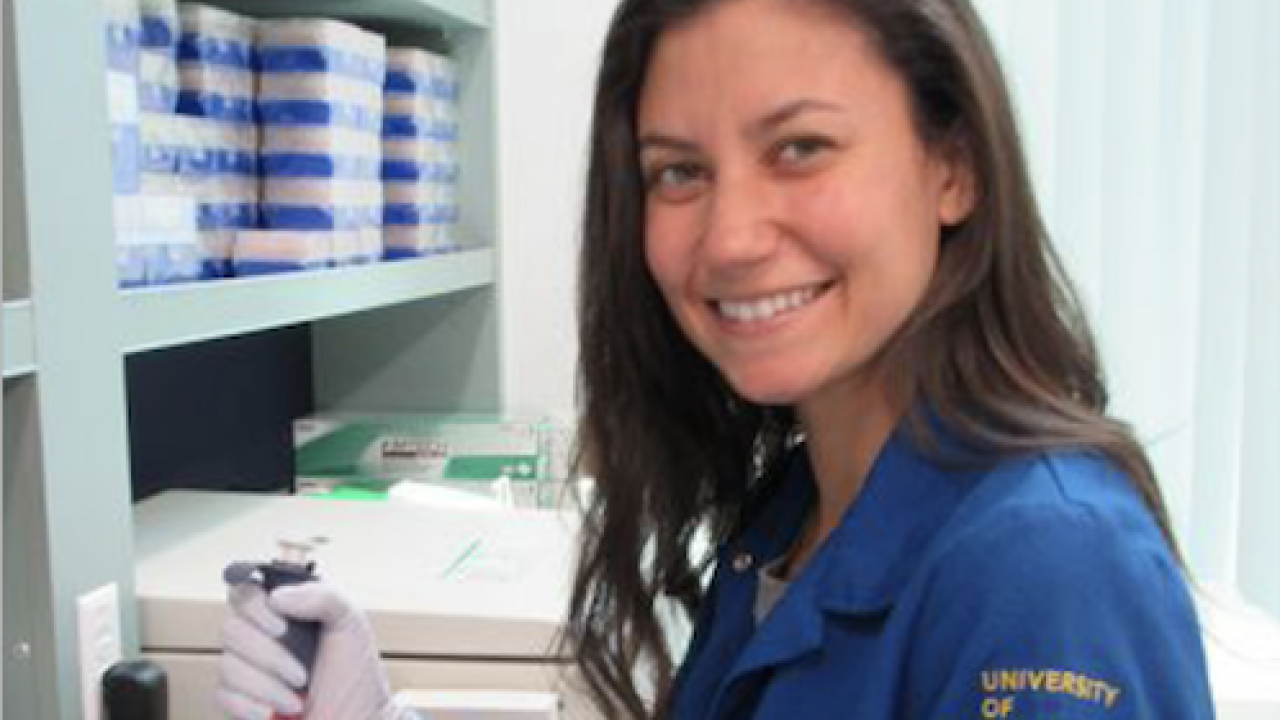 Julia Owen
Animal Biology, 2018
Undergraduate Faculty Mentor: Dr. Ben Sacks, Veterinary Genetics Lab
Research Title: Use of noninvasive DNA to study ecoregional coyote populations in the Sierra Nevada
What is your hometown and state, and where are you now?  San Diego, CA; current city: Davis, CA
Conferences: The Wildlife Society regional and national conferences, Maize genetics conference
Current Title:  Graduate student researcher and teaching assistant
Current Employer: University of California, Davis
Three words to describe me: Positive, inspired, passionate
In what ways has engaging in undergraduate research impacted your future goals and plans?
Performing undergraduate research allowed me to become aware of opportunities within my field, and working closely with graduate students and faculty mentors allowed me to forge a path into graduate school. 
What preparation and research experience did you have before applying to your research program?
I interned in the Mammalian Ecology and Conservation Unit where I began my research project before joining the CAMP program
"The CAMP program gave me opportunities to share, discuss, and refine my progression through the research process. In my time spent as a CAMP scholar, I presented my own scientific research for the first time, traveled abroad for the first time on scholarship, and was accepted into graduate school. I am forever thankful to the CAMP program for helping to guide me on my journey toward academic success." 
Tags