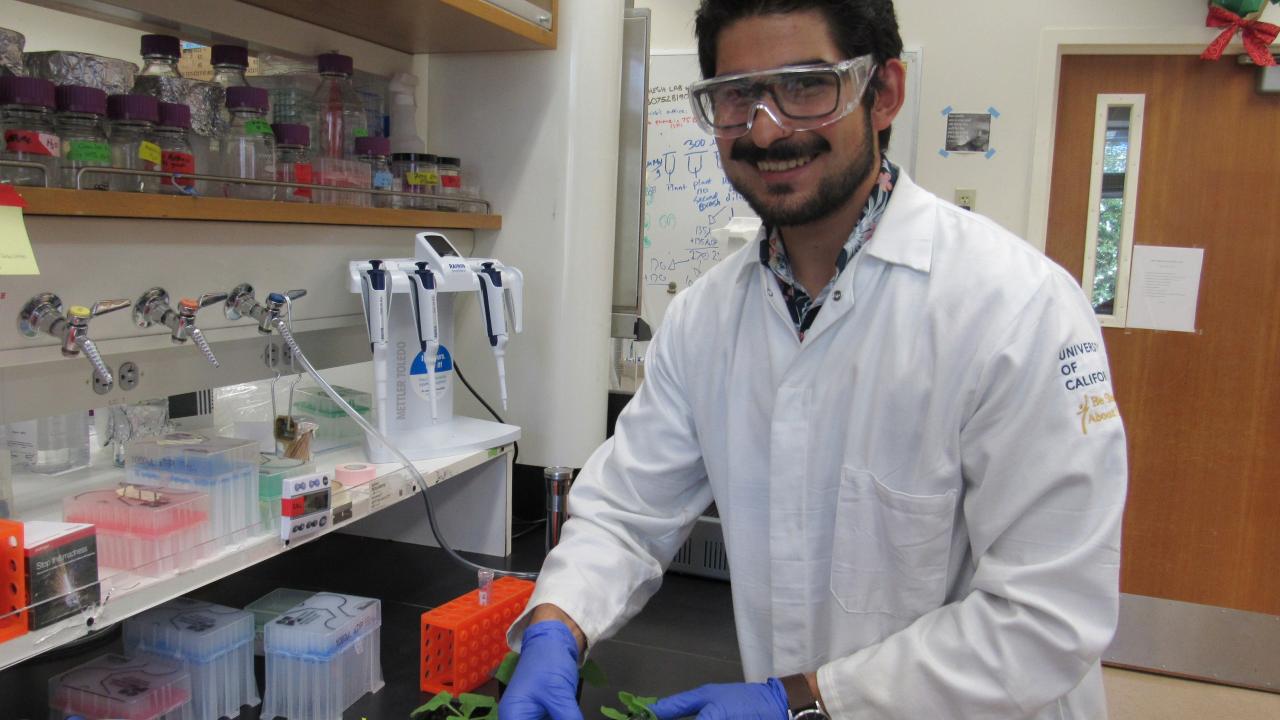 IZAIAH ORNELAS

, Senior, Biochemistry and Molecular Biology, 2019
Research Program: NSF LSAMP/CAMP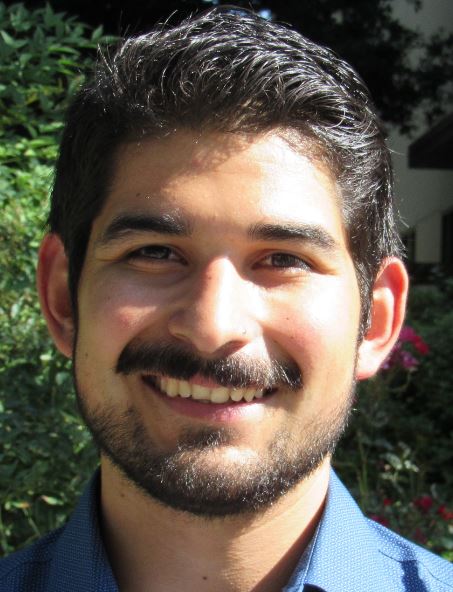 Faculty Mentor: Dr. Patrick Shih, Plant Biology    
Post Doc Mentor:  Dr. Ben Endelman
Research Title:  Introduction of Glucosinolate-Myrosinase Plant Defense Pathway to Nicotiana benthamiana
Hometown: Hollister, CA
Three words to describe me: determined, passionate, respectful
What are your future plans and/or goals?
In the future I plan to continue with school and attend graduate school where I hope to receive a PhD in a field of interest. I definitely plan to continue doing research!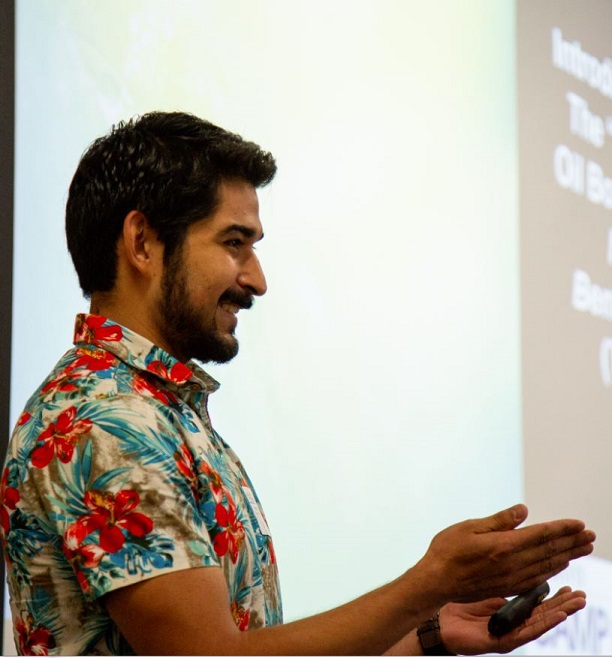 In what ways has engaging in undergraduate research impacted your future goals and plans?
Undergraduate research has exposed me to what being a scientist in academia. It has allowed me to be sure that this is what I want to do with my career and I am excited to continue my journey.
What contribution(s) will your research make to your field of study?
We hope to introduce the benefits of the "Mustard Oil Bomb" (biopesticide, biofumigant, and cancer suppression/prevention) into rice plants.
What preparation and research experience did you have before applying to your research program?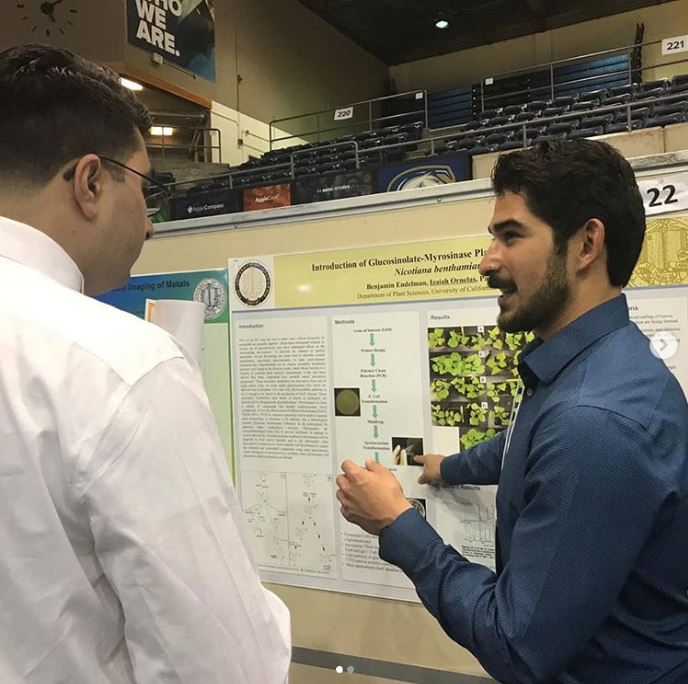 I previously worked/interned at NASA Ames in Mountain View where I worked with a company, Intrinsyx Technology Corp that focused on bioremediation and enhancing agricultural plants.
Personal achievements/accomplishments or other news and information:
I presented my research at the SACNAS 2017 Conference in Salt Lake City, and the UC Davis Undergraduate Research Conference 2019.
What advice do you have for other undergraduate students seeking research experiences?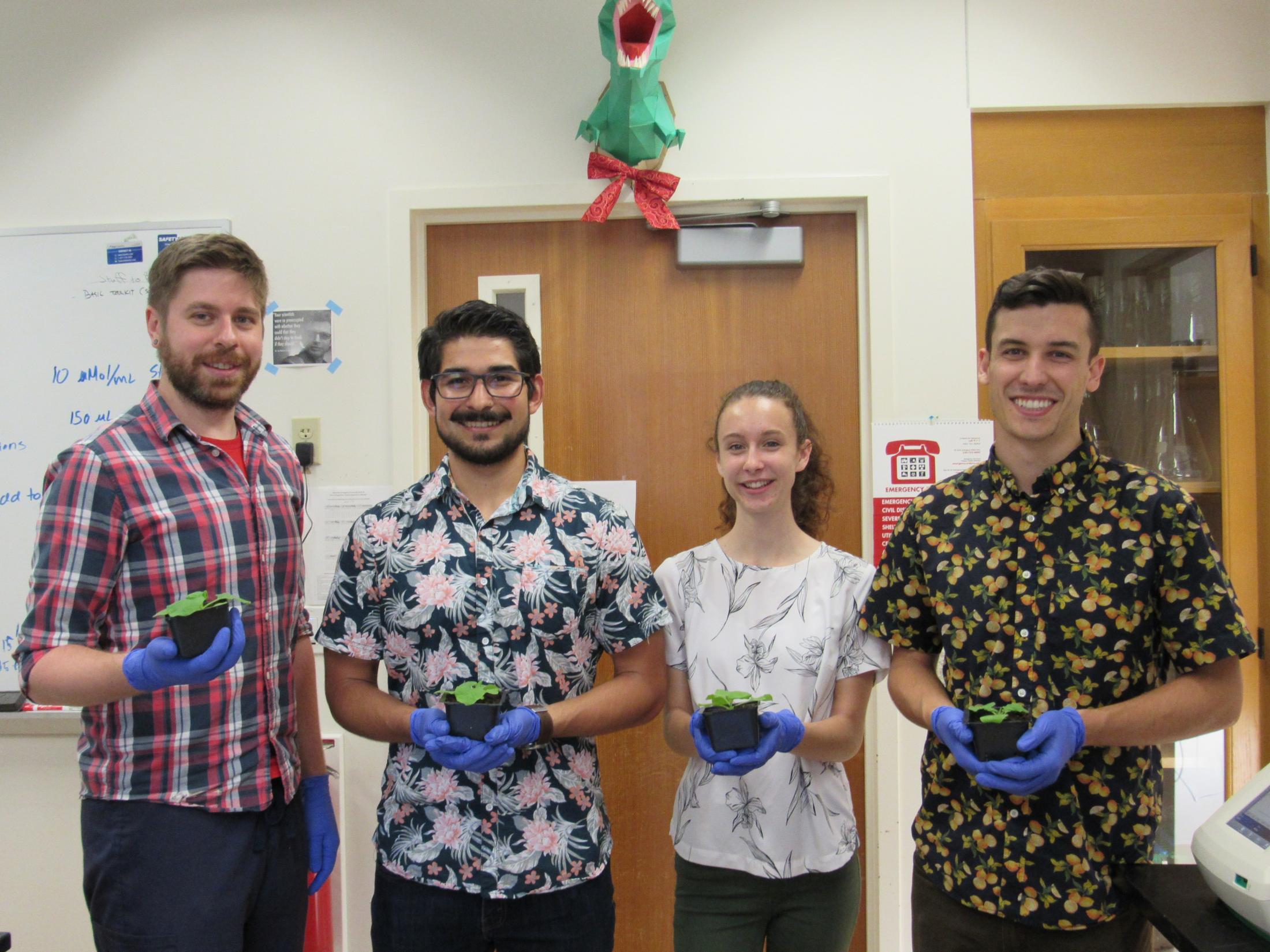 I recommend finding a lab that you find intriguing because it will make the work not seem like work. I would look at their previous published papers and get a quick summary of what they focus on so you can express your interest in doing research. But mainly, step out of your comfort zone!
Category
Tags