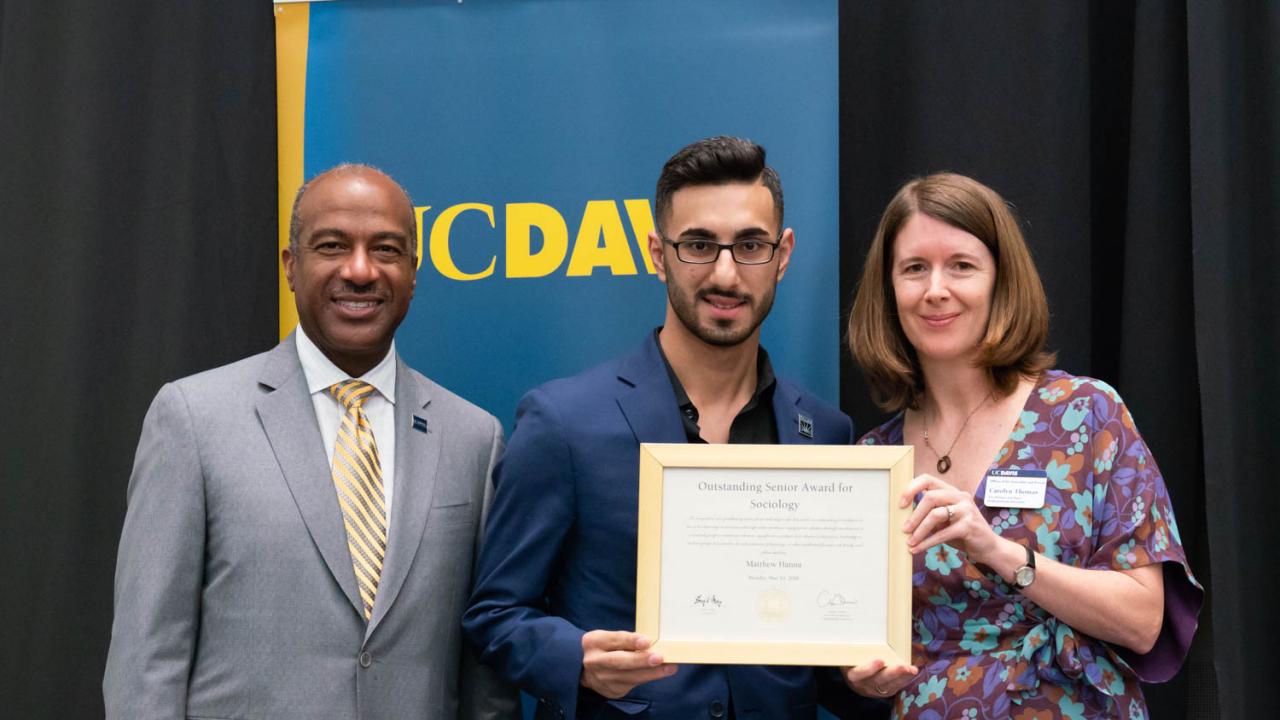 Program alumnus (MMP 2-15-16) and graduating senior, Matt Hanna won two distinguished awards in 2018 for his excellence in research: the John and Lyn Lofland Award for Undergraduate Research and the Outstanding Senior Award for Sociology.  Matt Hanna also presented "Suicide by Cop: A Sociological Study of Comparative Cases" at the Undergraduate Research, Scholarship & Creative Activities Conference.
Are you a second-year undergraduate in the humanities or social sciences? Are you wondering what research looks like in your field, or thinking about applying to graduate school?
Apply to the Mentor-Mentee Program!  Applications are due by October 30, 2018 .
A graduate student mentor can help you discover research in your field, explore graduate school and professional opportunities, and help you develop a research project. But humanities and social science disciplines may not always have formal mentorship structures built into their degrees.
The UC Davis Mentor-Mentee Program pairs graduate student mentors with second-year undergraduates in the humanities and social sciences. Mentors introduce mentees to academic research, provide guidance, and help mentees build research and analytical skills.
This program also prepares you to approach and work with professors, or to pursue an independent research project. Many of our mentors also help their mentees research & prepare for graduate school applications.
Throughout the year, you and your mentor will explore research methods and opportunities on campus, attend UC Davis research events, and form a research plan.
The Mentor-Mentee Program was initiated in the fall of 2012 by the Undergraduate Research Center. Since 2016, the Mentor-Mentee Program has also partnered with the Davis Humanities Institute, Graduate Studies, and the Office of Research.