Poster Sessions and Arts and Design Exhibit:
Friday, April 28th, 2023
2pm - 5pm
Poster Session A:  2-3 pm
Poster Session B: 3-4 pm
Poster Session C: 4-5 pm
Arts & Design Exhibit 2-5pm
University Credit Union Center (aka ARC Pavilion)
Enter building at Northeast Entrance
Oral Sessions:
Saturday, April 29th, 2023
1:00 pm - 4:30 pm
Session 1:  1:00-2:30 pm
Session 2:  3:00-4:30 pm
Wellman Hall 
Conference Headquarters at Wellman Hall, Room 115
PRESENTER REGISTRATION (check-in): 
 
POSTER PRESENTERS:  Please check in at least 15 minutes before your session at the registration tables, northeast entrance of the U Center to receive your conference badge.

ORAL PRESENTERS/PERFORMANCE ART:  Please Check-In between 12 and 12:50 p.m. in Wellman Hall, Room 115.  

ARTS & DESIGN PRESENTERS:  You may arrive early (any time after 10am) to set up and you must be set up by about 1:30 p.m.  Your check in location is at the Information table on the U Center Main floor.  You will be given your badges, printed materials, and supplies sourced by the URC there.  
STEP 1:  Review Eligibility, Guidelines and Policies
Who can participate:
UC Davis undergraduate students conducting research from any academic field under the guidance of a UC Davis faculty member. It is the student's UC Davis Faculty Sponsor who will approve or reject the abstract so share your desire to present with your faculty sponsor (primary investigator, faculty mentor) before you begin submission process!
UC Davis undergraduate students who participate in research at a National Lab (Los Alamos, Bodega Bay, Lawrence Livermore) under faculty guidance.
UC Davis undergraduate students who participate in research at another campus
(e.g., summer research programs) under faculty guidance. However, they must also receive a UC Davis faculty member's approval to be a conference presenter. Contact the URC for more information:  urc@ucdavis.edu
Students can be recent UC Davis graduates (Fall 2022 or Winter 2023 graduates) as long as they have not started post-baccalaureate study and the research they are presenting was conducted during the current academic year, while an undergraduate student, under the supervision of a UC Davis faculty member.
Presentation Formats:  
 
Only one abstract can be submitted and only one presentation format can be selected.   We are not able to accommodate more than one presentation per presenter.  We recommend discussing with your faculty sponsor for a recommendation of which format would be best for your presentation. 
Poster: Each presenter will be assigned a time slot and section of board to display a poster with their research, scholarship or creative activity. During the poster session, the presenter will stand next to their poster and engage with attendees by presenting their research and project details and answering questions about their project. Each poster session will last approximately 60 minutes. Poster sessions will take place on Friday afternoon, April 28, 2023.
Arts & Design Exhibit: Presenters will have the opportunity to present their art and/or design projects. These exhibits can be visual or interactive art including paintings and sculptures, or can be design projects including fashion design or displaying a prototype. Presenters will stand next to their art and design exhibits and interact with the audience attending the session. The art and design exhibits will remain set up for the entire conference time on Friday, April 28, 2023.
Oral and Performing Arts: Presenters will have a total of 15 minutes (including any Q&A) to present their research, scholarship or creative activities. Oral presentations are typically presented using PowerPoint or similar software. The performing arts includes presentations such as showing a student-created film or performance video. The performing arts presentations must also remain within the 15 minute time limit. Oral and performing arts presentations will take place on Saturday, April 29, 2023.  Both Orals and Performing Arts presentations will be held in rooms in Wellman Hall in the afternoon. 

In recognition that research can be a collaborative process, students undertaking research as part of a team may co-present (e.g. Senior Design Teams). 
The co-presenters must be undergraduate students who plan to be at the conference and participate in the presentation (i.e. do not list your professor, graduate students or other people who are involved in the research but will NOT be presenting at the conference).
Each presenter must complete their own separate registration using the online registration form by the deadline and obtain the faculty member's approval.  The registration form provides fields for each presenter to enter their co-presenters names and emails.  
Each team registration must contain the same title and abstract.
POSTER TEAM PRESENTERS:
Poster teams may have a maximum of 4 presenters.
Poster teams will share a single poster
ORAL TEAM PRESENTERS:
Oral teams may have a maximum of 6 presenters.
Each oral presenter will be allotted their own 15 minute period to present and take questions. (e.g., a team of three should be prepared to give a 45-minute presentation)
Conference participation:
Student presenters (Orals and Posters) must attend one Mandatory Conference Preparation & Information Session to be held in March.  Information sessions will be available in on-line format.  Arts and Design exhibitors will attend a separate preparation session.  
All student presenters are strongly encouraged to promote collegiality and support their peers by attending other presentations.  
STEP 2:  Abstract Submission and Registration Information
The abstract submission and registration information are entered on the same on-line form.  
PRIORITY DEADLINE:  February 8, 2023 at 11:59 p.m.  Applicants with completed, approved abstracts by the priority deadline will be registered to present at the Conference.  
FINAL DEADLINE:  February 15, 2023 at 11:59 p.m.  Applicants that completed with approved abstracts will be registered to present as space allows.  No applications will be accepted after the final deadline.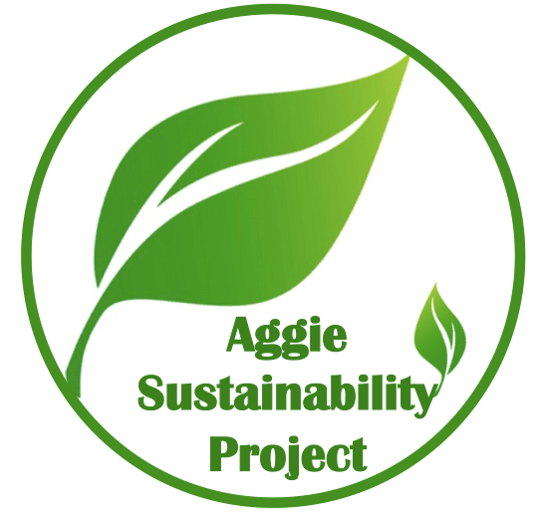 Sustainability Projects:   The URC has partnered with the Office of Sustainability at UC Davis to highlight undergraduate research featuring sustainability components to their projects.  There will be a question on the application site for the opportunity to request the Sustainability Project Designation.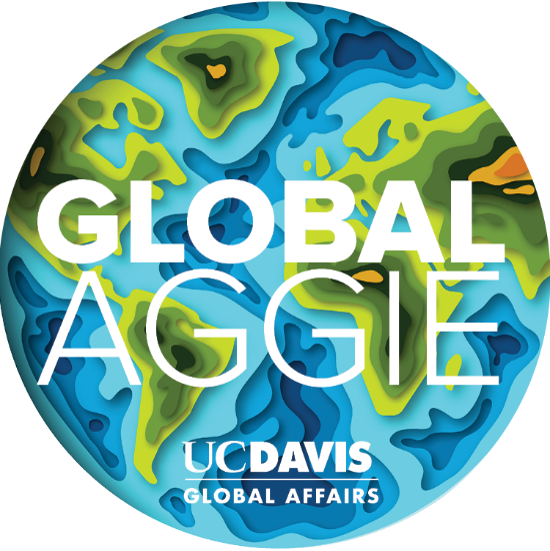 Global Perspective Projects:  The URC has partnered with UC Davis Global Affairs to provide a "Global Aggie" designation to research that reflects an effort to adopt a global perspective by including a focus: outside the United States, on addressing a Sustainable Development Goal, on a transnational population, person place or practice (economic, cultural, environmental, etc.) within the U.S., on how U.S.-based policies/practices are affecting or affected by global dynamics, or on an international or intercultural collaboration. There will be an opportunity on the application to request this designation. 
ABSTRACT SUBMISSION:
Abstract Titles:  Abstract titles should use Title Case and be no more than 200 characters.  Titles should be entered exactly as you would like it to appear in conference materials.  Include appropriate use of italics, accents, superscripts, subscripts, and special characters for your discipline.  
Abstract:  The abstract should be 150-200 words.  It needs to be entered as a single-spaced paragraph with the text exactly as you would like it to appear in conference materials.  Include appropriate use of italics, accents, superscripts, subscripts, and special characters for your discipline.  Do NOT include citations.  
Approval:  After an application is filled out with an abstract submission, an email is sent to the faculty sponsor designated on the application.  This email provides the faculty sponsor with a link to be able to review and approve the abstract. 
Once approved, the abstract is considered final.  There will be no opportunities to make edits once it is approved by your faculty sponsor. 
(OPENS 1/9/23)